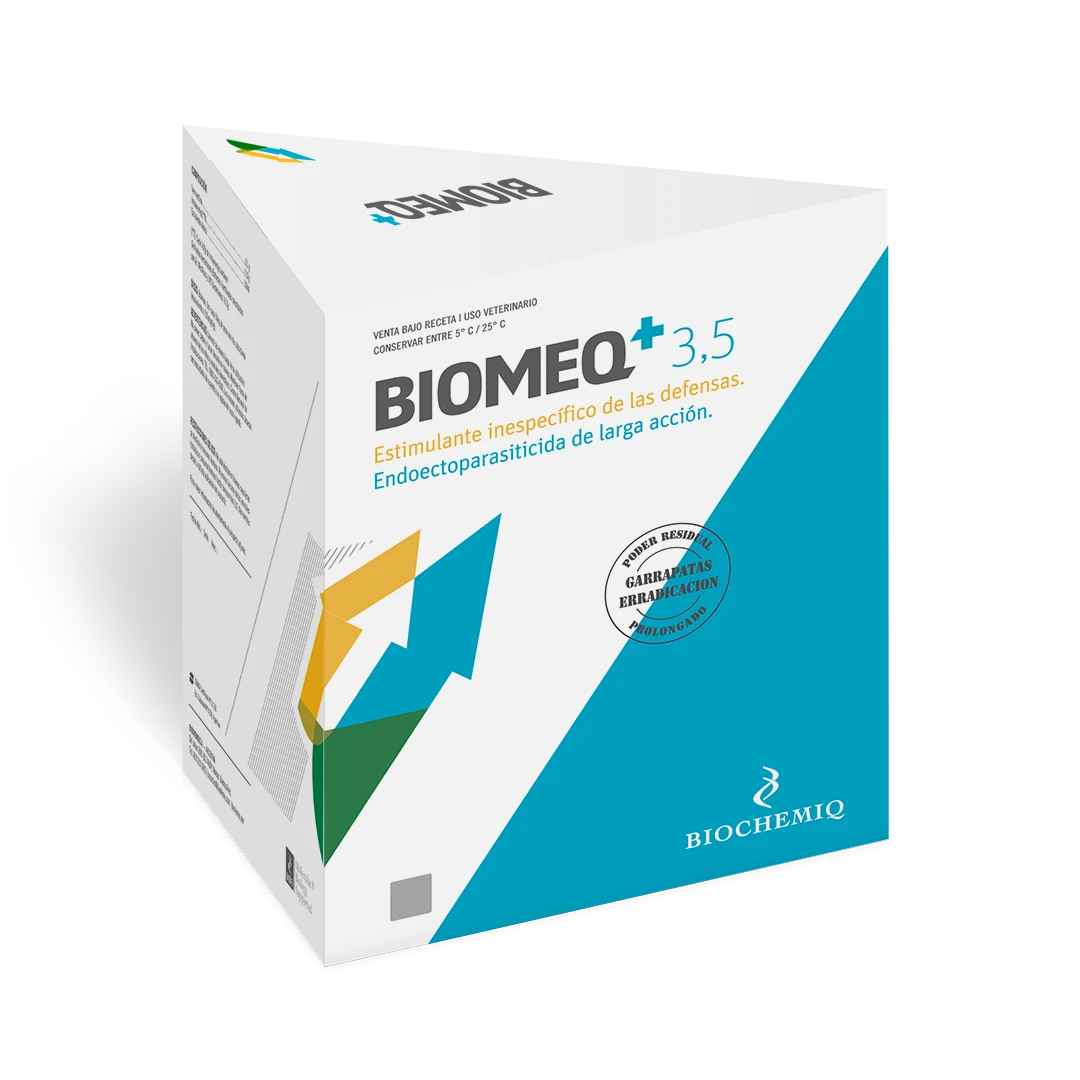 More information
Non-specific immune stimulant.
Long-acting endoectoparasiticide.
Higher concentration to immunostimulate, deworm and enhance in a single application. Biomeq + 3.5 is a new category of product (Hybrid) that combines a genetically controlled biological component and a drug component, acting simultaneously as a non-specific immunostimulant and a long-acting high-concentrated internal and external antiparasitic drug (3.5g). Absolute Residual Power: 28 days. Extended Residual Power: 66 days.
Dose
1 ml.
Subcutaneous route
*1ML EVERY 50 KG OF LIVE WEIGHT (EQUIVALENT TO 200 MCG/KG)
Administration
Cattle: using sterile syringe and needles. It is recommended to apply on the side of the neck or behind the shoulder.
Content
Box containing 1 bottle of 50 ml or 500 ml.
Composition
Ivermectin 3.5 g, Immunomiq (*1) 0.17 g, Oily excipient 100 ml. (*1) (*1) Every 100g of Inmunomiq contains: Bacterial derivatives (Inactivated extracts made up of Mycolic Acids and bacterial LPS) 91.5g