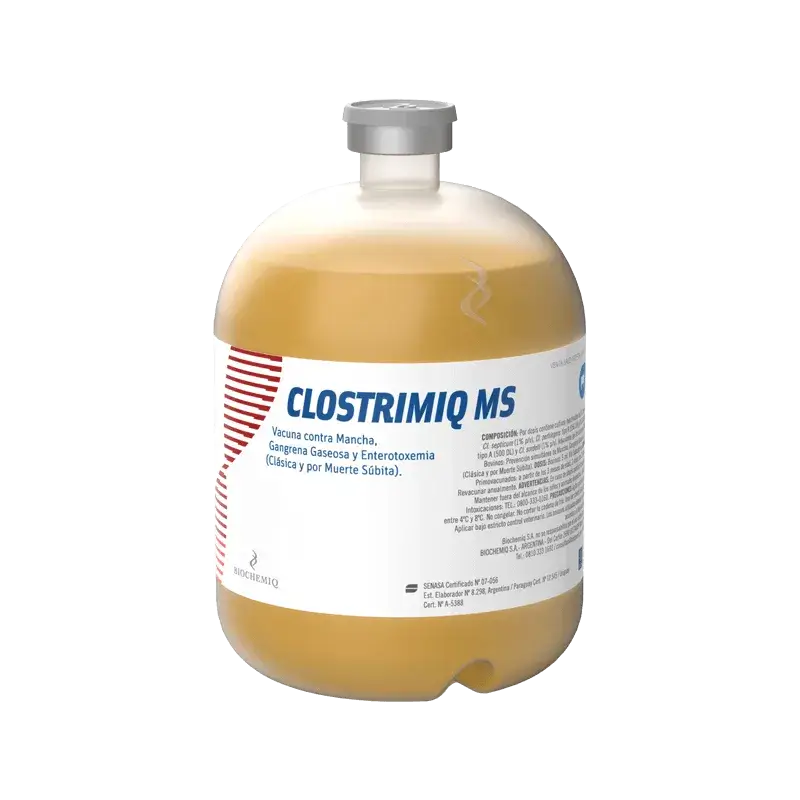 Vaccine against Blackleg, Malignant Edema and Enterotoxemia (Classic and Sudden Death Syndrome).
Greater protection against clostridial diseases in feedlot cattle. The selection of strains, through strict MBS molecular controls used in the preparation of the product, are key to ensuring the identity of the antigens and their consequent protective activity against clostridial diseases.
Dose
5 ml.
Subcutaneous route
Administration
Primary vaccinations: from 3 months of age, 2 doses 21 days apart. Revaccinate annually.
Content
Bottle containing 250 ml (25 doses) or 125 ml (25 doses)
Composition
Inactivated cultures of Cl. chauvoei, Cl. septicum, Cl. perfringens type A and D, Cl. novyi type A, and Cl. sordelli. Adjuvant: aluminum gel.