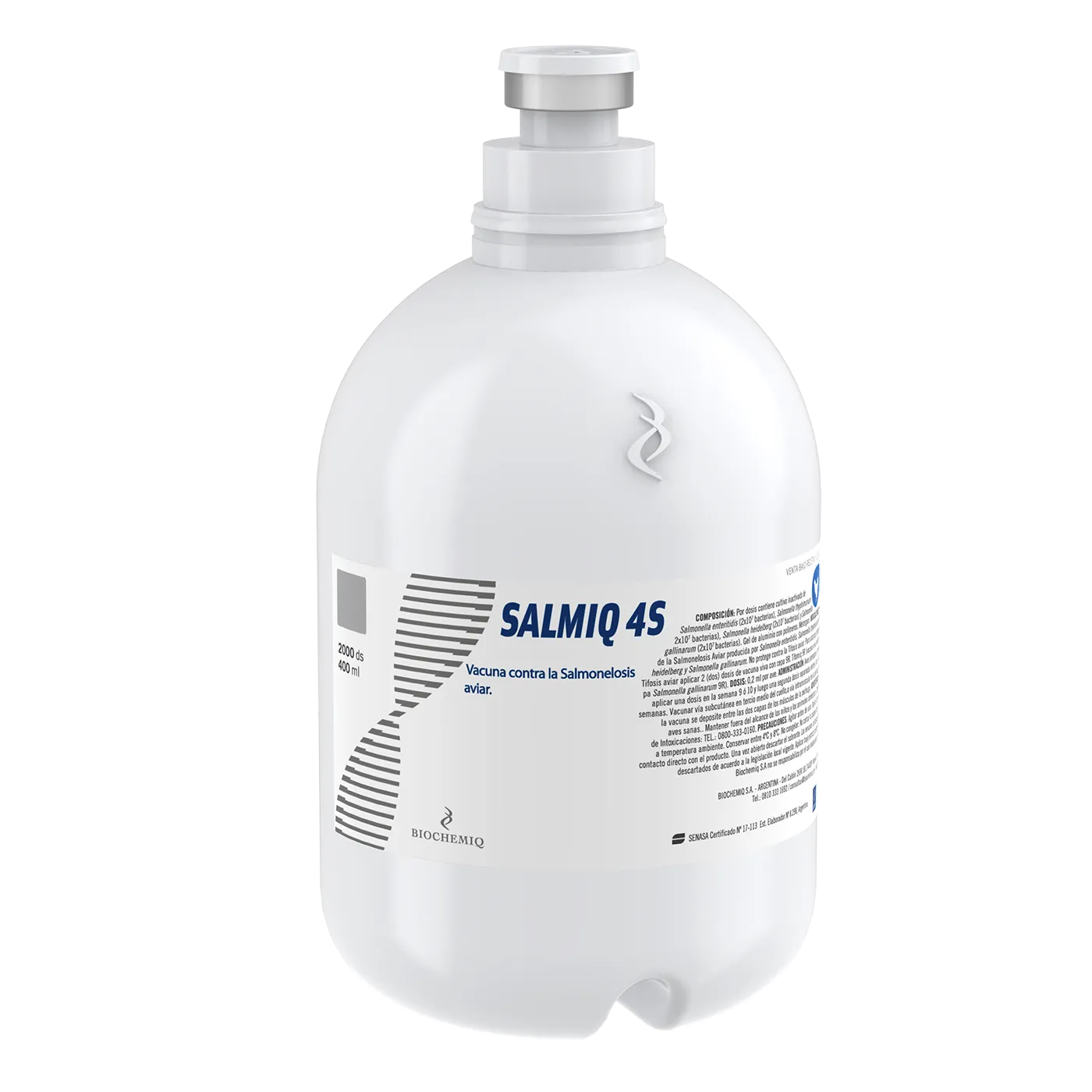 Vaccine against Avian Salmonellosis.
Minimize Avian Salmonellosis risks. The control of the vaccine for the prevention of avian salmonellosis at DNA level, incorporated by Biochemiq, ensures a biologic with high quality control standards.
Dose

0.2 ml.
Subcutaneous route
Administration
Laying and breeding birds: apply a dose in week 9 or 10 and then a second dose separated by a period of 4 weeks. Vaccinate subcutaneously in the middle third of the neck, or intramuscularly in the breast, preventing the vaccine from depositing between the two layers of the breast muscles.
Content
Box containing 1 bottle for: 400 ml / 2000 doses
Composition
Per dose contains inactivated culture of Salmonella enteritidis, Salmonella typhimurium, Salmonella heidelberg and Salmonella gallinarum. Vaccine Gel against Avian Salmonellosis. Metorgan.