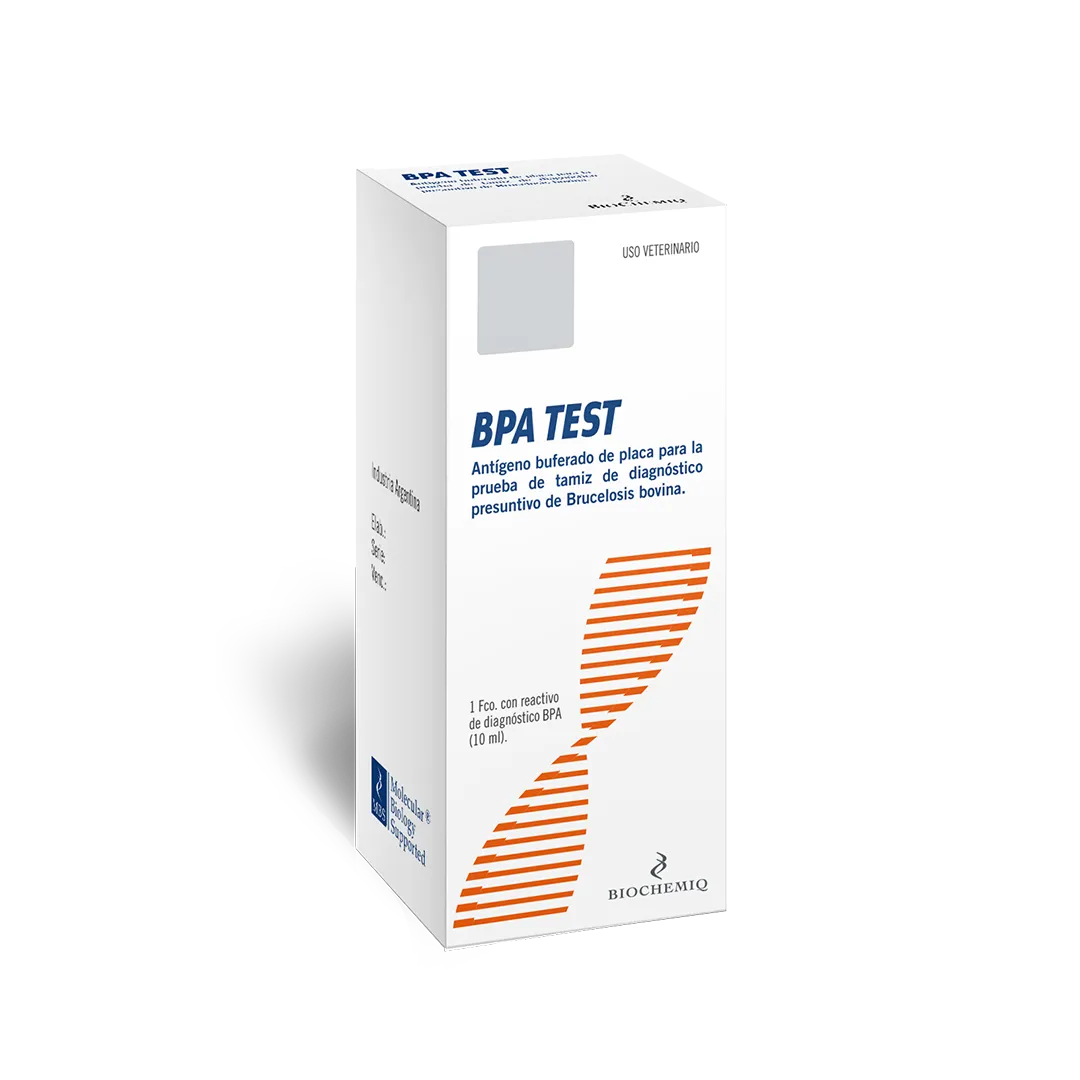 Serum plaque agglutination test for the diagnosis of Brucellosis.
Optimal sensitivity in sieve test. The quality levels supported with MBS molecular controls allow reagents according to national and international reference standards, providing security in the results obtained.
Content
Box containing 1 BPA diagnostic reagent (10 ml).
Composition
Inactivated suspension of Brucella abortus strain 1119-3; pH: 3.8; concentration: 11%.