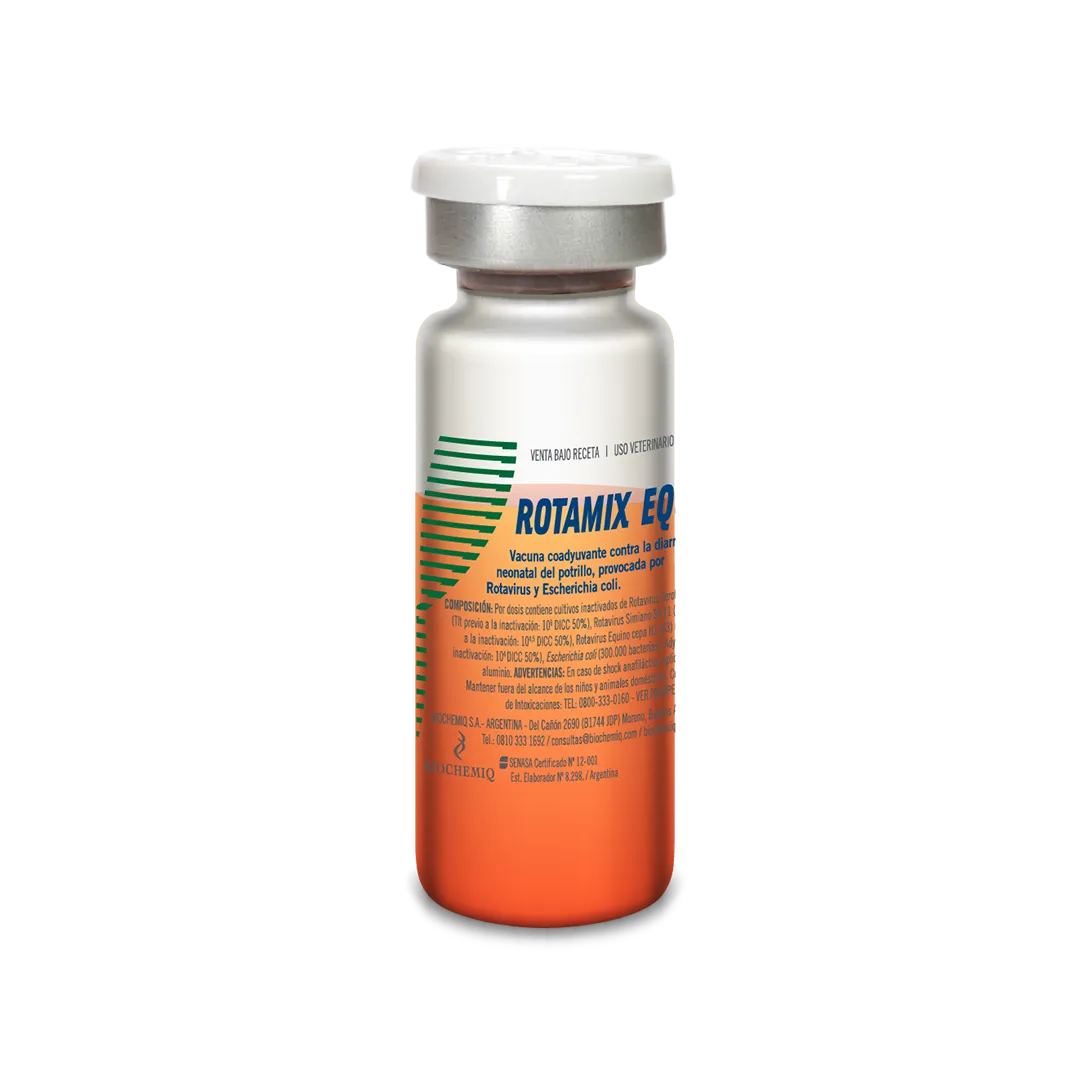 Vaccine used as an adjuvant against neonatal diarrhea in foals caused by Rotavirus and Escherichia coli
Leader in prevention against neonatal diarrhea. Since 2008, its exclusive combination makes Rotamix Equin a leading vaccine with optimal results, intended for the prevention of diarrhea in foals through maternal colostrum.
Dose
2 ml.
Intramuscular Route
Administration
Pregnant females: 1 dose at 60 and another at 30 days prepartum; between the second vaccination and the calving there must be a minimum of 15 days. First-time mares: we recommend the application of a third dose (doses at 60, 30 and 15 days before calving). Supply the colostrum of the vaccinated mother to the newborn foal. Repeat the same plan every year.
Content
Box containing 1 bottle of: 10 ml / 5 doses – 20 ml / 10 doses
Composition
Inactivated cultures of Rotavirus Serotype 6 (RTV-UK), Rotavirus SA 11 (G3), Equine Rotavirus H2 (G3) and Escherichia coli; Preservatives: Metorgan and Gentamicin; Adjuvant: Aluminum Gel.