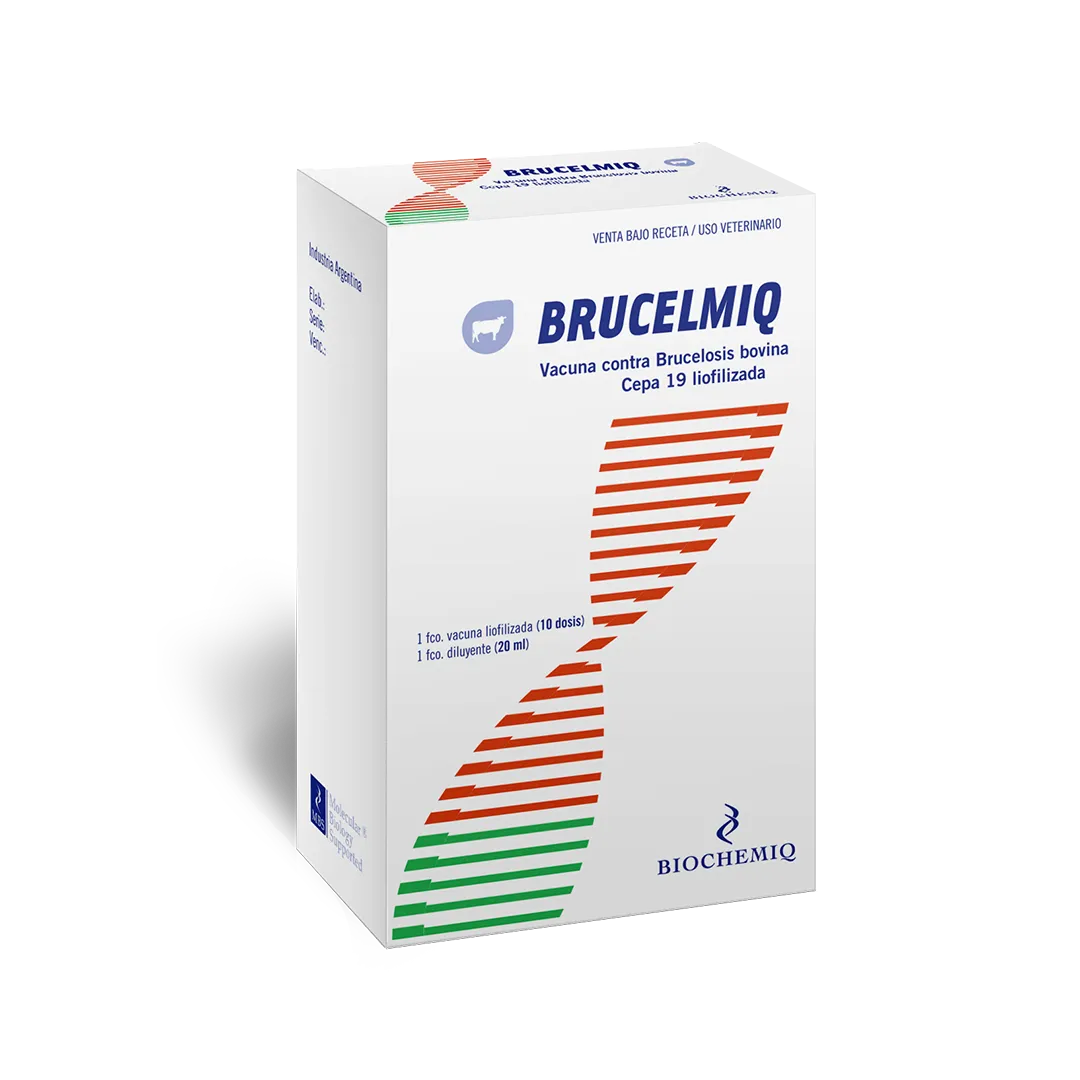 Vaccine against bovine brucellosis. Lyophilized strain 19.
Safety when vaccinating against abortion The control of the anti-brucella vaccine at the MBS DNA level, designed by Biochemiq, ensures state-of-the-art controls and anti-brucella vaccines with high quality standards, key to the safety of a live vaccine.
Dose
2 ml.
Subcutaneous route
Administration
Calves from 3 to 8 months of age.
Content
Box containing 1 sachet. Freeze-dried vaccine and 1 fco. Diluent for 25 doses (50 ml) or 10 doses (20 ml).
Composition
Fco. Lyophilized vaccine: suspension of viable cells of Brucella abortus strain 19, Fco. Diluent: saline solution pH 6.4 – 6.8.